The visit of Central Asian Symposium on ICT in education participants to the National Library of Uzbekistan
Оn May 29, 2014 foreign participants of Central Asian Symposium on information and communication technologies in education, held on 27-29 may in Tashkent with the financial support of the Korea education and research information service (KERIS, Korea) visited National Library of Uzbekistan named after Alisher Navoi
The delegation included representatives of the Ministry of education of the Republic of Korea, managers, experts in education planning, experts on ICT in education from Russia, Kazakhstan, China, Korea, Singapore, Philippines, Bangladesh, Poland, Tajikistan, Kyrgyzstan, Australia, Mongolia and UNESCO experts.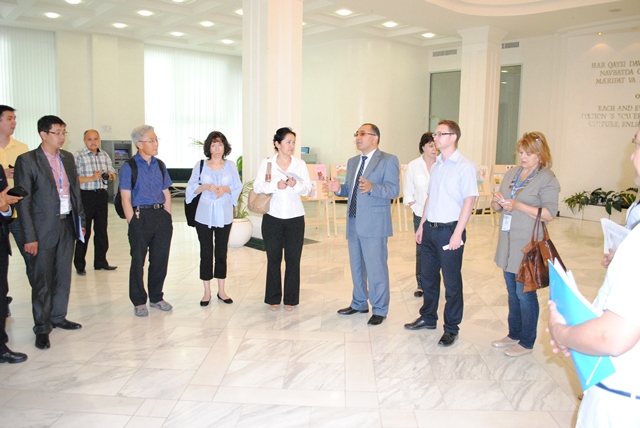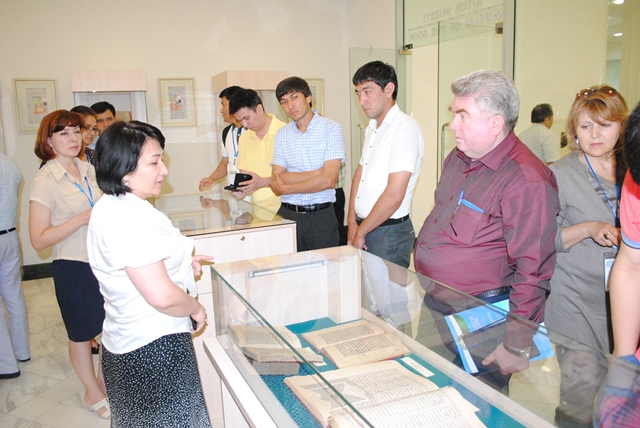 During the visit, the delegation made a tour to the library reading rooms and acquainted with information and communication technologies implemented in the National Library. The participants noted high level of equipment of the library, customer service and a rich library collection.
The greatest interest was aroused by the National Library Rare and Unique collection, located on the first floor at the "Museum of books" and at the reading room "Unique and valuable books".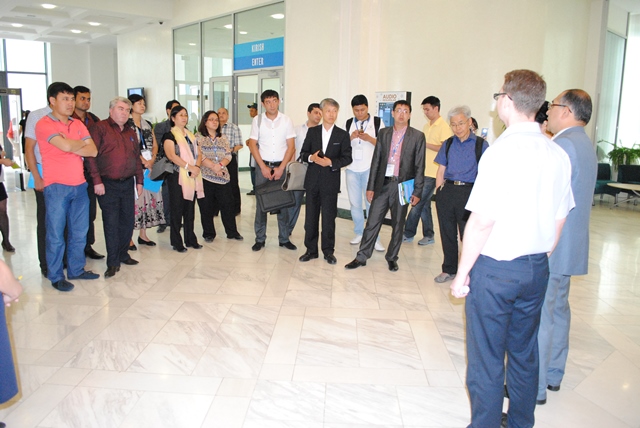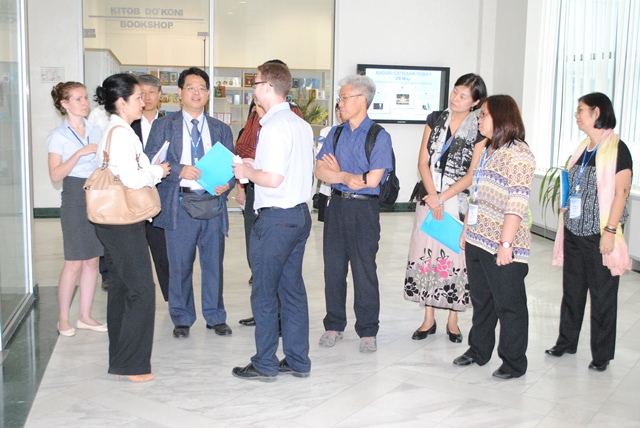 The participants of the Symposium visited the library "Digitalization Center", located on the 5th floor, where they acquainted with specialized scanning equipment for printed materials in different formats and introduced the quality of the electronic versions of digitized materials.
In the end of the visit the guests expressed their wishes and gratitude for the meeting organization.