The Annual Report Meeting of the International Agency of book appropriation ISBN - 2013 was opened in New York (USA).
International ISBN Annual Report Meeting was revealed in New York (USA) on September 11, 2013. International Agency ISBN book numbers is engaged in the matters of identification of publications based on the application of the International Standard Book Numbers (ISBN) and establishes the order of use, structure, composition, form of writing, the location in publications, procedure of assignment of ISBN. International standard book number (ISBN) was developed on the basis of the system of numbering books, introduced in 1967 in the UK by J. Whitaker & Sons, Ltd. and in 1968 in the U.S. by R.R. Bowker.
The first International standard book number (ISBN) as the international standard ISO 2108 was adopted in 1970, then in 1978 and lastly in 1992.
The agenda of the first day of the annual reporting meeting included the following issues:
- report of the Executive Director of the International ISBN Agency;
- consideration and approval of financial statements (financial statement, membership fees for the 2014, election of the auditor);
- re-election of new members of the Board of the Agency following a 3-year period;
- approval of the medium-term plan for the review of the basic documents of the International ISBN Agency (standards, research on the improvement of accounting);
- creation of working groups and interaction with the world organization for standardization for the improvement of the standard with regard to the use of information technology;
- policy interaction with publishers, national agencies among themselves, libraries and book chambers;
- introduction of a new tool to collect data on the numbers allocated by the launch of the updated site of the International ISBN Agency.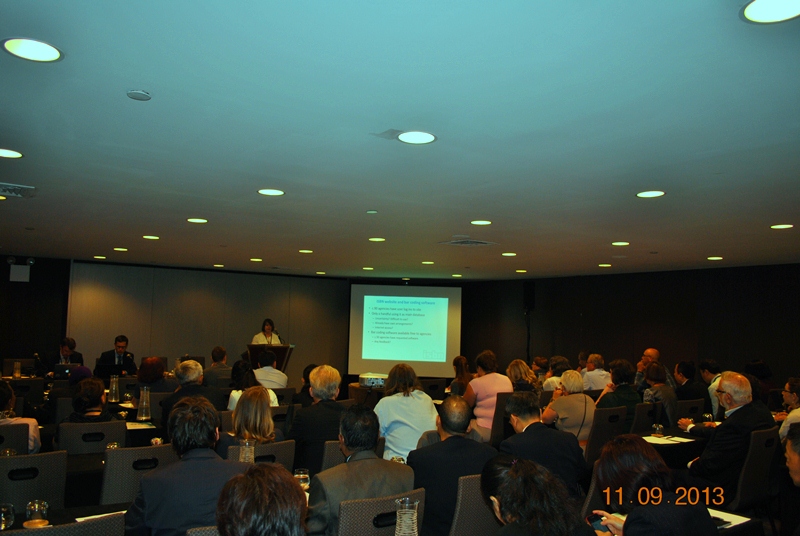 On the considered issues relevant decisions were made and the full texts of them after editorial revision will be available on the website of the International ISBN Agency. The delegation from Uzbekistan, which presents the National library of Uzbekistan took part in this conference.