On May 30, on the eve of the celebration of the International Сhildren's Day the National Library of Uzbekistan arranged a number of events in cooperation of SOS-Children's villages of Uzbekistan, the Uzbek-Japanese center of human resources development, UNICEF, UNDP. The event was attended by over 120 children.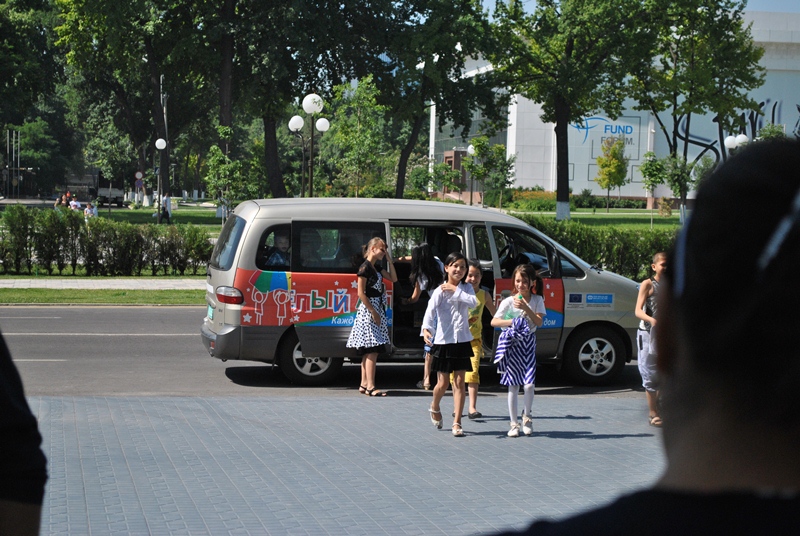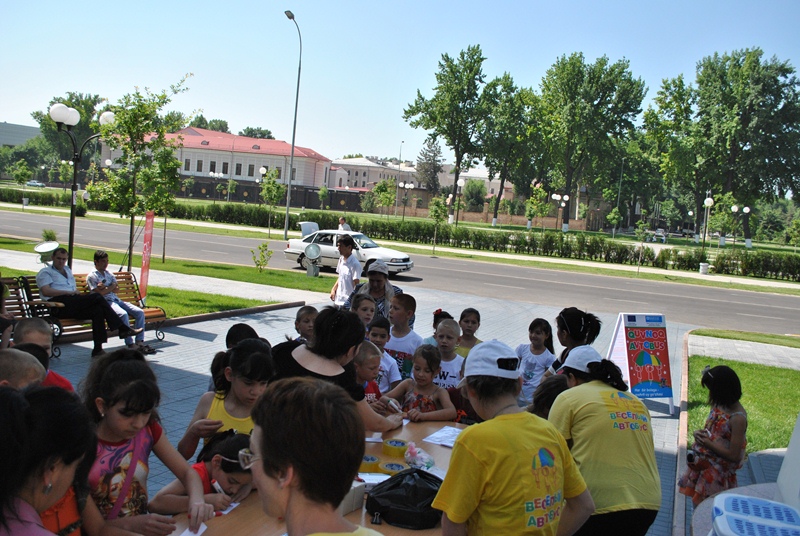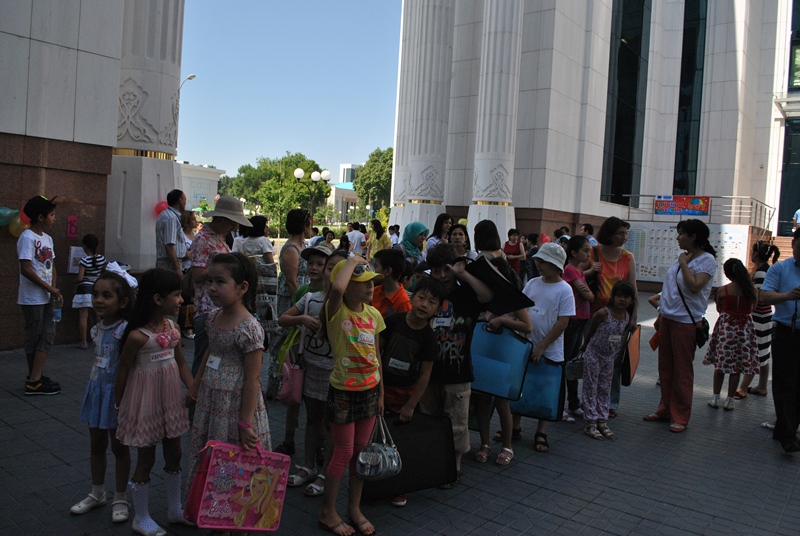 Interesting games for children on the air were held during the first part of the event with the participation in the «Merry bus» of SOS-Children's villages of Uzbekistan, equipped with a variety of materials for the games. At the event were non-competitive games to teach children important values and life skills, such as self-confidence, tolerance, respect, fair play, teamwork, a sense of justice and skills of non-violent solutions to problems.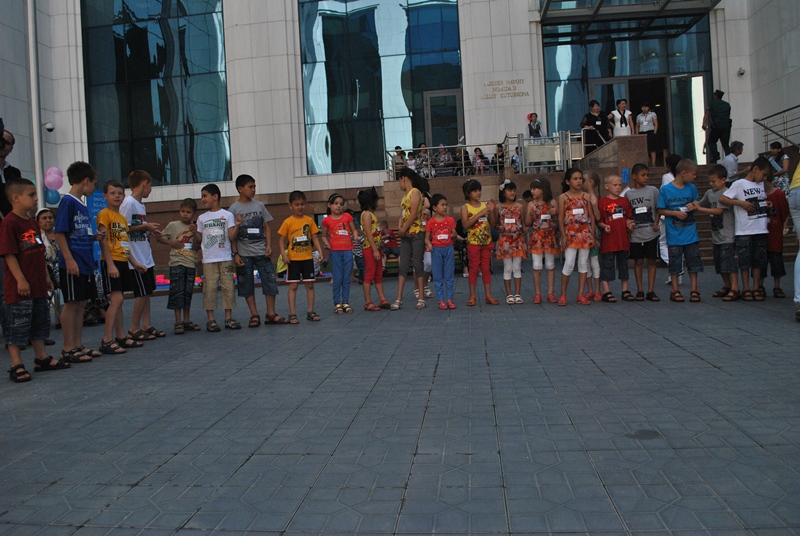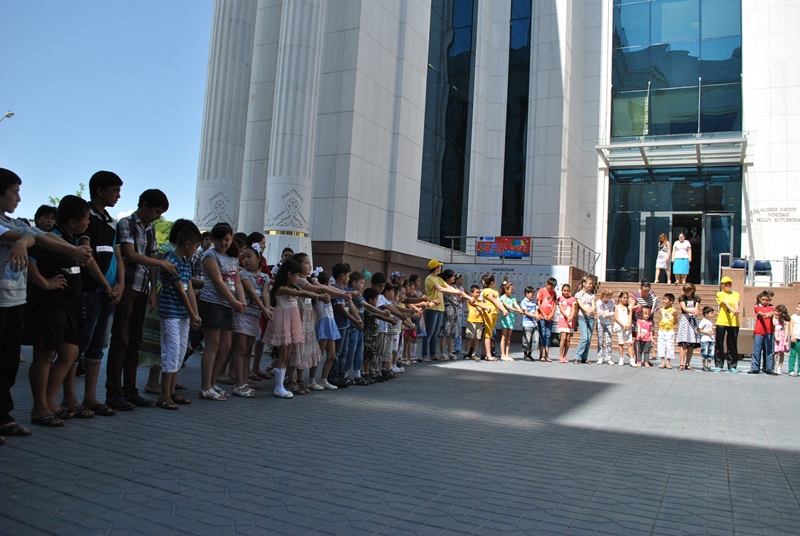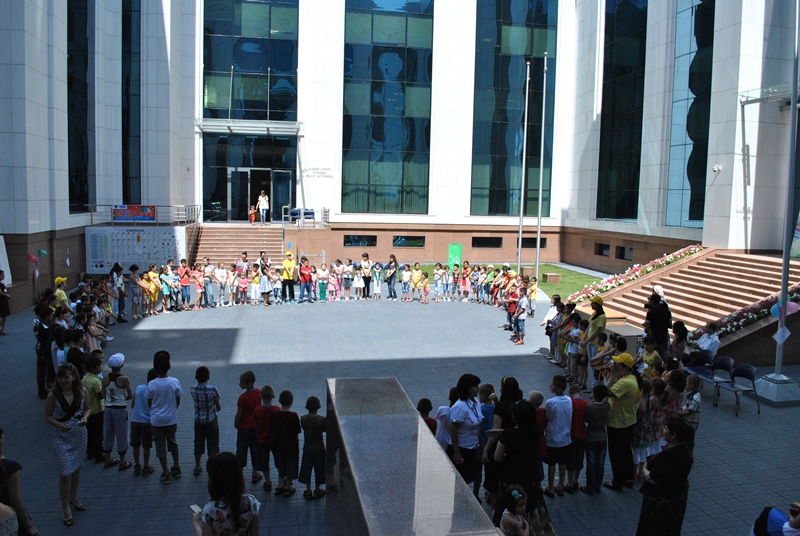 Second part of the event:
- Master classes of origami (co-organizer: Uzbek-Japanese Center of Human Resources Development);
- Game trainings for children aimed at raising awareness among children and understanding of issues related to the rights of the child (co-organizer: UNICEF);
- Play classes on Millenium Development Goals (co-organizer: United Nations Development Programme in Uzbekistan).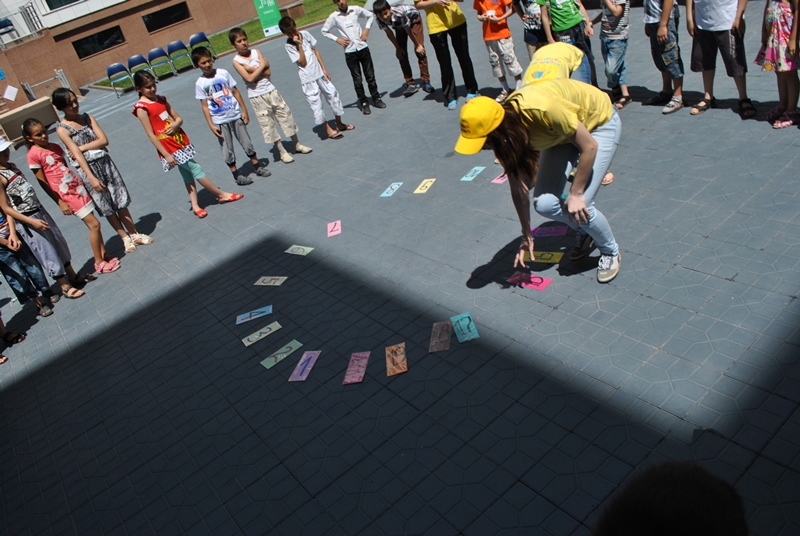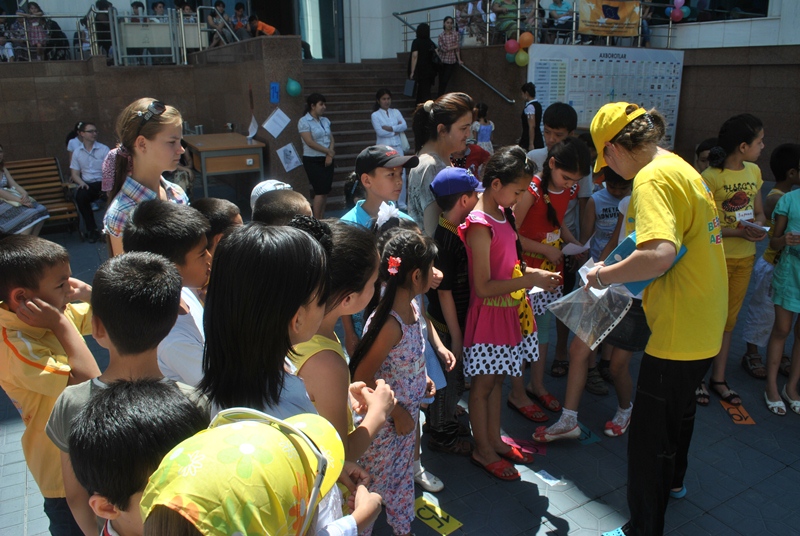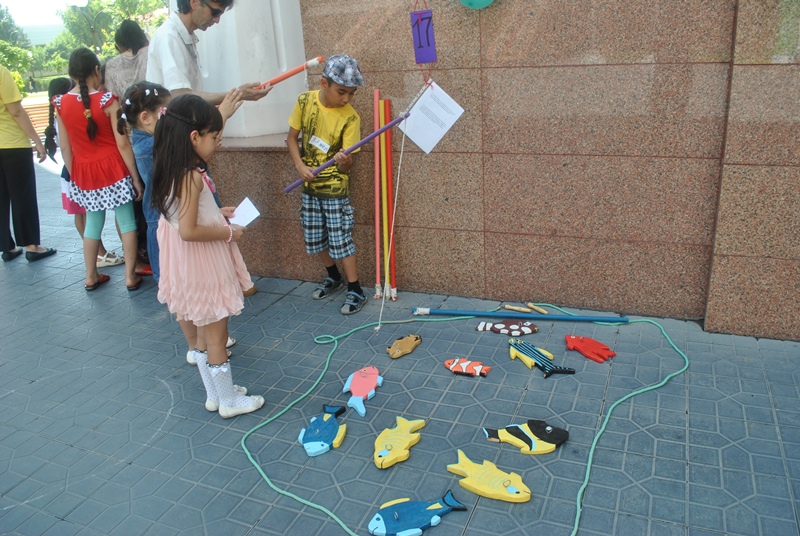 At the end of the events all the children were awarded with prizes and books from the UNDP and E-Line Press company.