In the National library was the event dedicated to the Day of defender of the Motherland
On 14 January 1992, a law was adopted for the transition of military colleges and all of the military units and associations of the country under the jurisdiction of the Republic of Uzbekistan and the creation of the armed force of the Republic. On 29 December 1993 14 January was declared the "Day of defenders of Motherland ".
In the National library was held a meeting under the name of "Brave soldiers guarding the Motherland" dedicated to this significant date with the participation of the poet Norkobil Kuchhkar - participant of the Afghan war; the poets Yakha Toga, Nurillo Oston members of the Association of writers of Uzbekistan; poet Abdurazzak Obru- the employee of the newspaper Vatanparvar, Colonel in reserve, and the young poet Ismoilov Zuhriddin. The meeting also conducted the poet Shukur Qurbon.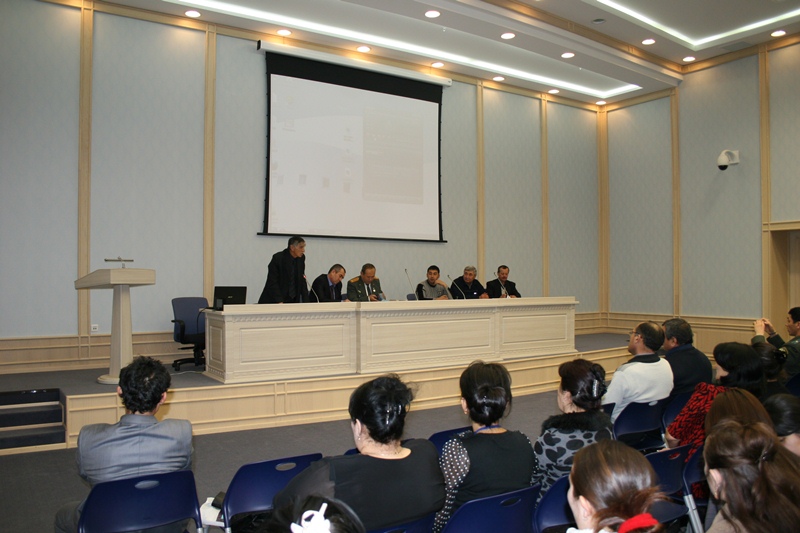 Also the event was attended by students of senior courses of the Academy of Armed forces of the Republic of Uzbekistan, officers from the special emergency rehabilitation management Committee. Speech by the artists of the ensemble of song and dance of the Central Armed forces was of particular interest for the participants and the audience the event involved a quiz which devoted to the history and present day of military construction. Active participants who responded to questions were presented with memorable gifts from the National library.