September 5th 2014 amateur artist Gennady Arefiev presented his new disk of bard songs "Waltz of the Campfire" in the reading room "Ijod" of the National Library of Uzbekistan
The event gathered together the lovers of art song famous under the name "bardic music".
Gennady Arefiev is a famous Tashkent bard, composer and performer of original songs. He is a member of the Club of original songs named "Archa" since 2004. He is known to Tashkent fans for his songs based on poems "Romance", "Fun Song", "Meditation" of A. Shiryaevets, a song based on the many verses of S. Balakin, namely, from the series "Autumn", the songs based on poems of S. Demidova et al. authors.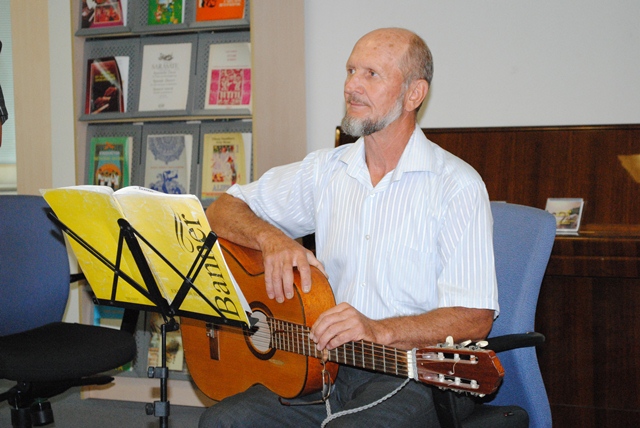 Various songs of current event such as romantic love songs, some sad songs filled with memories and merry songs that make smile and look easier for many of life's problems presented were based on the verses of Stepan Balakin who sincerely and in tune with the melodies of Gennady Arefiev recited his poems.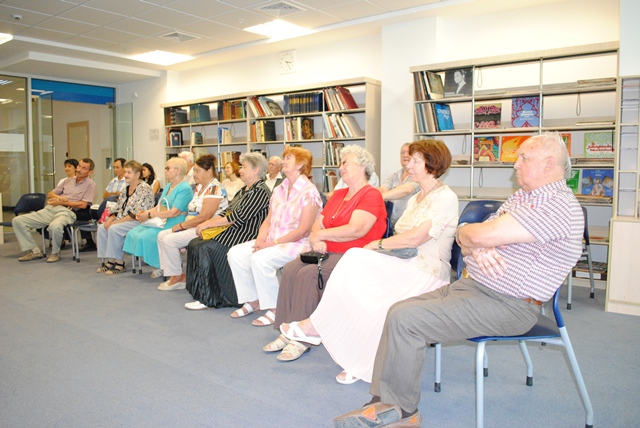 Poetry and light sound of guitar strings that filled reading room "Ijod" and the mood of all those who presented in the hall this evening is impossible to convey in words.